April 14, 2013 in News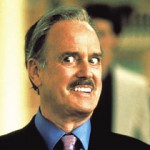 Announcing a new addition to the tldranimu domain, http://wiki.tldranimu.net, a new wiki based in MediaWiki whose purpose will be to collect everything I've watched ever and present it in a streamlined wikipedia-like format along with relevant images and media. The goal was to make a companion to the blog that can be referenced and searched a tad easier than my jumbled mess of a blog, what with my changing writing styles and all.
Details and rules inside.