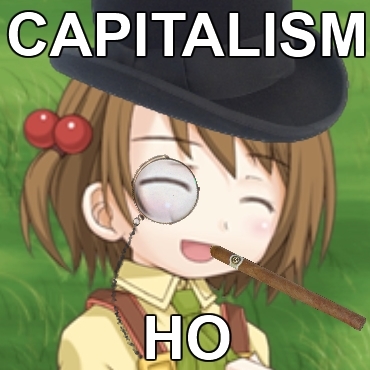 I've been listening to the rumors swirling around FB and Twitter about a new rule in Katsucon 17 that bans the sale of fanart that depicts characters which violate US copyright and IP laws. The exact wording, meaning, and validity is still fuzzy to me, as I don't have direct access to the staff communications array (someone deleted me off the list when I could not go in 2009) so I cannot confirm any of this, but I've been told that other cons have considered or already implemented this rule.
Allow me to be candid US corporate anime industry, fuck you.
When I joined Art Show in 2004 (Katsu 10) we packed the room for the next few cons, even with the hotel changes. We had many long auctions of really good artwork. All of the custom artwork hanging in my apartment are from artists who submitted their work and I purchased. I also have had several artists in AA do custom drawings for me. Above anything I've ever enjoyed about the anime fandom are the artists who work hard to produce quality work worth buying.
In the past few years though, notably last year, we had a sharp decline in artwork submitted. Perhaps it's the economy, but I think cons are starting to become unfeasible for the average con goer. There are so many new and upcoming cons competing with larger established cons, people choose what is local or what is cost-effective, and I have a feeling this year many of the giants will again be passed up in favor of smaller venues. I also expect less artwork to be submitted this year, and probably the same prints as the last few years. Already several artists have expressed dismay for this rule, if they can't draw what they love, why bother going? Of course this won't affect webcomic artists because they have their own character merchandise to sell, but for the average fanartist, what is the point? Sure you can do original characters, and I'm still interested to see what comes from that, but I enjoy the one or two pieces done of something that aired this past season, or the homage to a series or game done well (the Bowser Soviet-style piece I have up on my wall behind me) Now you are saying none of that can happen?
I don't know about you, but I enjoy watching artist's faces light up in complete unabashed joy at Art Auction when their piece goes for tens to hundreds of dollars that they didn't expect, and it really pains me that cons have to bow down to this sort of pressure from an industry that fears being undermined by its fans because they can't be bothered to turn their own profit on official merchandise. You are importing fucking cartoons, not owning them, and if you are mad about piracy and all, then reinvent the wheel and make it profitable again, partner with Netflix and stream anime out to everyone, make Crunchyroll not suck and work with Japanese companies to get recently aired anime to us faster. We have shit tons of technology to make new things happen and yet these companies act like the jews at Disney and continue to protect an outdated business model meant to sustain their company 6+ years ago. GET. WITH. THE FUCKING. TIMES. Yes, I mad.
All I know is, if this rule turns out to be true and in effect, this year will be the last year I work with Katsucon. I was already almost out the door after the shit in 2008, 2009 what a fucking joke, and 2010 was lackluster at best. The Gaylord is a nice place, but it's expensive and offers few options around it, if I wasn't staff, I wouldn't bother. I came to staff this con as a favor for my good friend Rich, and after he left I should have taken the hint and left too, but hey, I stick around for the artists and their art, and I've met some awesome people I wouldn't trade away, not to mention my fellow staff members who are awesome as fuck, and I'll miss them, but if the spirit of the artist goes, I go.
Edit 1/7/2010 858a It seems that the rumor has been confirmed false, for now. I'm retaining this post anyway, because it will happen eventually, maybe not this or next year, but my criticism of the industry and how it conducts business with fans has always been shaky and this just reinforces it. Of course, this also reinforces my criticisms of convention organizations and their staff, the larger they get, the more broken they become. Another time perhaps.
Edit 1/26/2010 646p This post seems to have gotten around a little further on the internets, which is cool. I should point out that at this point, this is still considered a rumor as I've yet to hear any official word from anyone in regards to it. The position of my direct head, of Art Show, is that they have been slowly implementing a policy on licensed works the past couple of years. As I assume licensed refers to US companies, specifically Funimation (who else is left anyway, right?) the ones who will be affected likely the most by this are artists who draw from the popular series such as "The Big 3" (Naruto, One Piece, and Bleach) as well as other widely seen series. It probably means that if you're going to be submitting art from series that have aired in the past few seasons, like Panty and Stocking, you likely aren't going to have a problem. Hell, I'd prefer new stuff out there anyway for that matter.
Also, in the event some higher-up Katsucon staff members see this and decide that I am off my rocker, inappropriate, or whatnot, the punishment is mine, but remember, this sort of thing shouldn't even HAVE to get around the internet, this sort of thing should be well-defined and stated on the site in plain language for everyone to see.
Anyway, don't read too much into much of what I say, I often get jaded and angry at what I perceive to be an antique-industry that is trying to keep a grip on the American convention scene because they would go under otherwise, which is sad because in this day and age, anime could be making a killing in a Netflix-style distribution system with all sorts of extra merchandise systems and social networking for fans to watch, read, buy, and converse with others on their favorite series without having to pay for companies to license shit no one even cares about. But this is a topic for a post I have in draft right now, perhaps later tonight.
Edit 2/2/2010 812a A commenter on my blog here copypasta'd an email from Katsucon's President and 2011 Chair for all artists in AA this year. Skipping the TLDR up top, we get to the bottom yogurt goodness…

Now, on to the issue that has sparked some very lively debate.
As many of you have surmised, Katsucon has been working towards a goal of all original art for a few years now. The policies have changed from year to year as a means to gradually phase out fan art, rather than eliminating it all at once. But circumstances have forced us to move up our timetable.
Once again, I would like to stress that we are not changing policies just to be difficult. We are trying to be compliant with existing copyright and trademark laws. I also want to reiterate that it is not our intention to investigate every table, looking for fan art. But if someone comes up to us and says "Table X is selling fan art", then we are bound to act on that information.
If and when someone tells us that an artist is selling fan art, we will ask the artist whether they have received permission from the original creator(s) for the art. If not, we will ask the artist to remove that art from their table. If we see or hear about that art a second time, then the artist will be ejected from the Marketplace. So we will give you one warning.
But why are we making a big deal about fan art at all? Well, we have become increasingly aware of the laws regarding copyrights and trademarks. Without going into boring detail, here is the gist of the matter from Section 106 of Title 17 of the United States Code.
The owner of copyright has the exclusive rights to do and to authorize:
(1) to reproduce the copyrighted work;
(2) to prepare derivative works based upon the copyrighted work;
If you want to read the full text, and read other information about the actual laws, you can find it here.
https://www.copyright.gov/title17/
https://www.copyright.gov/help/faq/faq-general.html
https://www.uspto.gov/faq/trademarks.jsp
Now, we are not Intellectual Property lawyers, but we have consulted them. The following is our understanding of the Code.
By definition, fan art is derivative work. You are creating something based on something else. As stated in the code, only the copyright owner is allowed to create such derivative works. However, the owner CAN give permission to someone else to create derivative work. So if you get the owner's permission, you can create all the fan art of that particular work that you want.
It does not matter whether you produce one copy or a thousand copies; fan art is still derivative work.
It does not matter if you change the style or setting for a particular character. It is still a derivative work of that character.
It does not matter what media you are using – bookmark, keychain, T-shirt, etc; it is still a derivative work of the character depicted.
A common defense for fan art invokes "fair use". Section 107 of Title 17 defines fair use as "for purposes such as criticism, comment, news reporting, teaching, scholarship, or research". Fair use also specifically refers to the reproduction of a particular copyrighted work. It does not apply to derivative works, and therefore "fair use" cannot be applied to fan art.
As an interesting side note, the Code makes no mention of "parody" whatsoever. But a parody is still considered to be a derivative work, and so it is protected by the copyright.
There is also no provision in the Code for "personal use". So even if you never show a derivative work you create to anyone, it is still technically a violation of the copyright.
Similar to fair use, "Work for Hire" has been used as a defense for commissions of fan art. True, a commission is work for hire. But work for hire is defined as "a work prepared by an employee within the scope of his or her employment". What this means in terms of copyright is that the creator of the work cannot claim a copyright on the work. The copyright belongs to the person who commissioned the work. But again, work for hire does not apply to fan art. The fan art is still a derivative work regardless of why or for whom it is created.
But work for hire does bring up an interesting point for original art. When you do a commission, the person who commissioned the art is the copyright owner, not you. This means that even though it is original art, you cannot turn around and sell prints of that art, unless you get permission to do so from the person who commissioned the art.
Now, given all of that legalese …
Katsucon is not an enforcement agency, nor are we responsible for anything being sold in the Marketplace. Only you are responsible for what you are selling. True, we don't want the convention to be shut down; but we don't our attendees getting hauled off either. We will only take action when it is necessary; conversely, when it is necessary, we will definitely take action.
So for example, if you just happen to have a book of samples including fan art in your backpack under the table, we're not going to bother you about it because we won't know about it. We're not going to search your belongings looking for copyright violations.
On the other hand, if that same book of samples is sitting out on your table, opened to an image displaying fan art, that would be a problem. So don't leave an open book containing fan art laying around.
Similarly, we really can't stop you from accepting commissions. When the commission is made, the art does not exist yet, and so there is no copyright violation yet. You just can't create the commissioned art while you are at the convention.
There are ways to skirt the fan art issue, by making your art distinct from the copyrighted version. Using Naruto as an example:
Use a different headband, without the logo (trademark), and change the color of his hair and clothes. Then you would be creating something inspired by another work, but that is not truly a derivative work. It should work in theory, but again, I'm not a lawyer. So take this postulation with the proverbial grain of salt. 🙂
Lastly, to quote a post from the forums:
"It is my hope that moving forward, Katsucon and it's (most likely) no fan art policy will kickstart the original english language manga-inspired graphic novel scene. How cool would it be if Katsucon was the place to go to find amazing original art and graphic novels? It would be like a mini-comic con and I can SO get behind that!"
YAY! Somebody actually gets it! 🙂

It was good of Paul to finally step in and explain everything to everyone, my only mention would be that this needed to have been done a lot sooner. Most artists I know were more upset at the fact that this was not spelled out clearly anywhere months ago, forcing them against the wall on time to prepare what they were going to be selling.
As for the rule itself, ugh, where do I begin?
I am not versed in law in any shape or form, so discard any notion you'll have in fifteen seconds that I understand it. I acknowledge that companies who own the copyrights to something over here are entitled to them and can press charges against someone openly making bootleg merchandise and selling it. But fanart?
See, the argument I am presenting here is not against Katsucon, cons in general, or attendees/fans. It's criticism reserved solely for the industry. Fan art to me is something that every artist has done, and many do not even seek a profit from it (such as myself). Those who do are merely seeking a small cost associated with the time and materials used in its creation. They aren't mass-producing it, cutting into anyone's market share, or diverting sales away from the company, in fact, many times they are generating more consumer interest in said franchise to people who might've not seen it in the first place. Artists who draw fan art are not trying to be pirates or break laws, they are drawing their favorite characters and exhibiting them, even selling them to those interested in buying a hand-drawn, painted, created, or CG'd piece of art work of their favorite character(s) for a nominal price. For the past decade and then some, the industry has not seemed to mind this, probably because they were too busy being fans themselves, and lifting US interest in Japanese anime. Ah, but now that they are in a position of power and have built the empire, it's time to fortify the walls and strike down those who threaten their gold and riches. I realize I wrote some pretty outlandish words there, but I don't see a reason for any of this at all, I really don't. We're not stealing from these companies, we're not really endangering any hard-earned jobs, and if you think we were, why wait until now to say something?
So really, I can't blame conventions from having to adopt these policies, because they are just trying to protect themselves from litigation, but why aren't more people fighting this? Why aren't more people willing to tell companies like Funimation where to shove it when it comes to something like fan art, which honestly does not impact their business at all in any sense? You can argue it impacts their business with "pretend sales" i.e what the RIAA does to justify its extortion scheme upon millions of consumers. I don't want to get into my view of how anime companies should conduct business, that is material for another post.
I stopped going to anime conventions for everything but art, both art shows and artist's alley. Frankly, every con is the same, same guests, same panels, same dealers shit, same attendees. When you've been one you've been to most of them, and they don't change. The basic model is the same, everywhere you go. So if fan art goes, I am inclined not to stay after this year. It sucks, but then most people grow out of the need to attend these things every year forever. I personally would like to go to some other cons in other fandoms, I am doing PAX East this year, and possibly San Diego Comic Con in 2012. Anime for me these days is just watching it, blogging about it, and buying a few things from it.
Anyway, this will likely be the final edit on this post. I hope to still see many artists at the con regardless of the circumstances, because without you, there would be no Alley or Show.