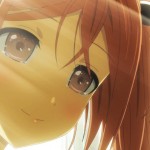 Every season we get some real gems of shows, the sort that reel us in with that whole shiny warm feeling that it will placate all of our pleasure zones and deliver maximum performance with minimal effort. Unfortunately, eight times out of ten, that minimum effort typically translates to minimum performance and a box full of turtles, and not the mutant kind that eat pizza and remind you that things are, like, totally radical, dude. No, we cannot be that lucky.
And then there is Black Bullet. Black Bullet is the anime that you wish had the foresight to abort while it was still in the womb, but since you work for Anime Hobby Lobby, someone else made that decision for you to keep the fucking thing, and let it eat thirty years worth of science fiction, fantasy, and human survival media, only for it to shit out into one unintelligible mess.
Yep, I need an entire post for this. Challenge accepted.
Now, let's set the stage here. After episode one, Black Bullet is supposed to be about Rentaro, a boy who lost his parents and everything else in the first war with the Gasterea, a alien species who invaded the Earth. Fast-forward a number of years, and he is a young adult and civil officer, fighting alongside Enju, a little girl with the Gasterea strain as the result of being born to a mother infected. These girls have powers to defeat the Gasterea, but succumb to the infection eventually and must be put down. Both work for Tendo Security Agency, run by bouncing-bettie-breasts Tendo Kisara. Together they fight Gasterea. Monster-of-the-week, right?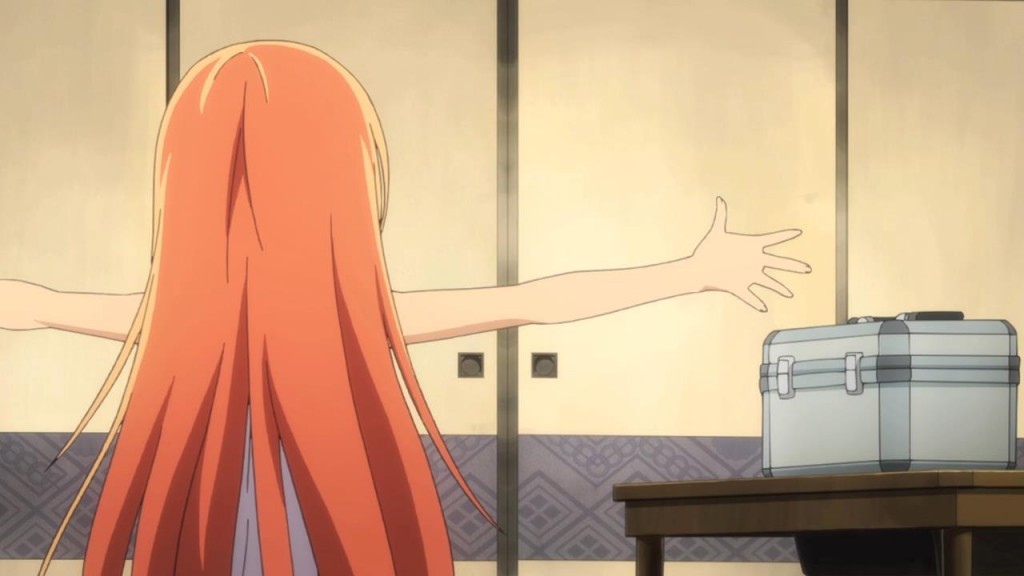 Black Bullet quickly establishes that it is nothing more than pretentious fanfiction written by the sort of narcissistic people who probably came back from war and in an effort to cope with PTSD, imagined themselves the sort of super hero that saves us all from the evil of the world. Rentaro is Gundam SEED's Jesus Yamato, and Enju is Mary Sue Clyne. It was best explained by Jinx before he just went and dropped the thing, which was smart of him, because clearly I just like pain. MAXIMUM PAIN. HUEHUEHUEHEHAMDMDVAWARHARBGAH.
It's downright saddening to see all the animation go to waste in a production like this, because Black Bullet is the only anime I've seen getting this close to Valvrave in the series of unintentional camp humor. It's pretty much a pile of half-digested hurl arranged nicely on an expensive gold-rimmed plate along with a few asparagus sticks. Starting off with an unimpressive ripoff setting, the show serves corny dialogue full of moldy clichés, and reeks of the false sense of grandeur like a 14 year old's first fanfic. Hell, that's what this whole thing basically is: A god damn fanfic if I ever saw one, a class far below even the LN trash tier. Its mistake isn't being ridiculous and unconvincing – it's being completely serious about it.
Considering its LN roots, it's really no surprise here that when given an unlimited canvas in which to illustrate the story presented to you, that you take it upon yourself with the creative license to paint the characters in any way you please. Rentaro is pretty much god-incarnate, having little fault throughout the show, and even when you believe he is down and out, they reveal that he is just as much metal as the guy he'd been fighting for the first quarter of the show.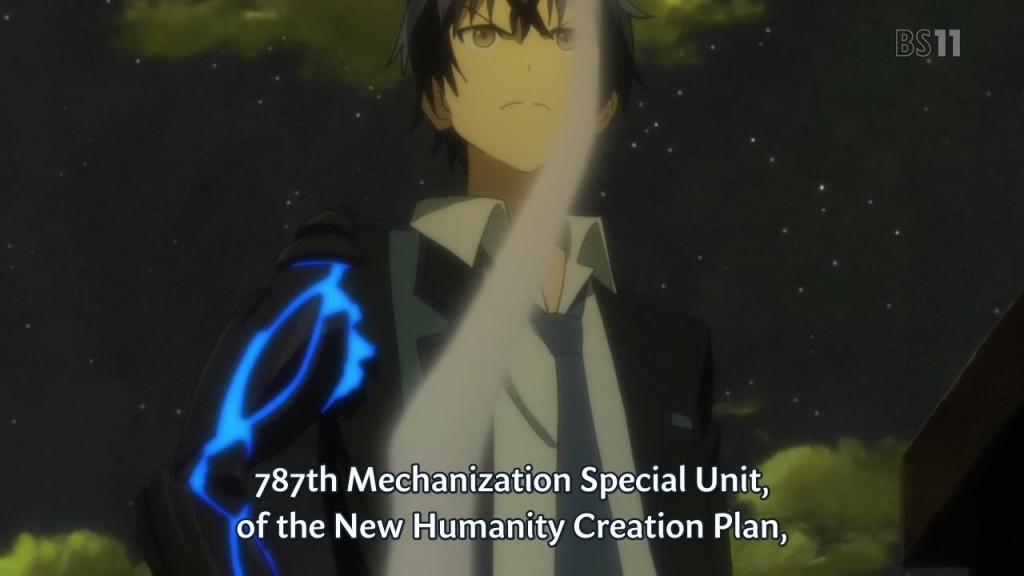 The primary problem with this delicious plot device is that it merely serves to fold Kagetane into Rentaro's Special Squad for the final battle. Normally in shows like this, introducing the villain early in the show serves to undermine the hero and remind him he can, and will, lose. The challenge for the rest of the show leading to the final battle is for the hero to rise up to defeat the villain that bested him early on. Instead, Rentaro plays his trump cards and reminds us he is HUMANITY'S LAST HOPE, among other equally shitty reasons. We've wasted five episodes already dealing with this fairly unimportant character. So let's move on to the next.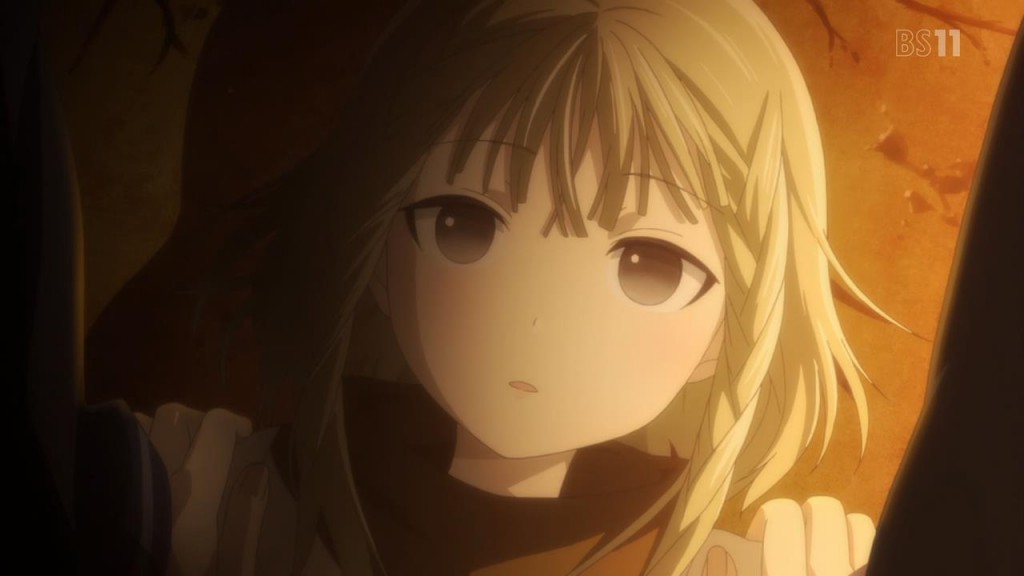 Black Bullet cycles through a lot of characters they quickly kill off in an effort to spark some kind of emotion inside of you. Girls like Kayo, and the others in the class, are fine examples of how you are supposed to pity them, because even though they possess powers and the ability to fight the incursion against humanity, they're feared, and unwanted, and tossed away from the city nearly after birth. The show tries several times to examine the prejudice and discrimination and imply all sorts of social justice undertones, but only manages to achieve a surface level that rivals that of Tumblr social justice warriors, unable to move past catchphrases like systemic injustice. A common theme in human survival movies and shows is that the people who can't defend themselves, or just sit idly by and let someone else defend them for them, are usually the first ones killed when the shit hits the fan. Almost none of this happens in Black Bullet. The ones to die when the Gasterea break the monolith are civil officers and the military. So it really cheapens the entire social argument, because no regular person in Tokyo has any skin in the game. These girls are defending it all, and they don't even have the goddamn decency to give them a home and school. Where is the outrage? You could have spent two episodes on that and probably made a better story than running around chasing Mask-de-Masque and his cute insane daughter.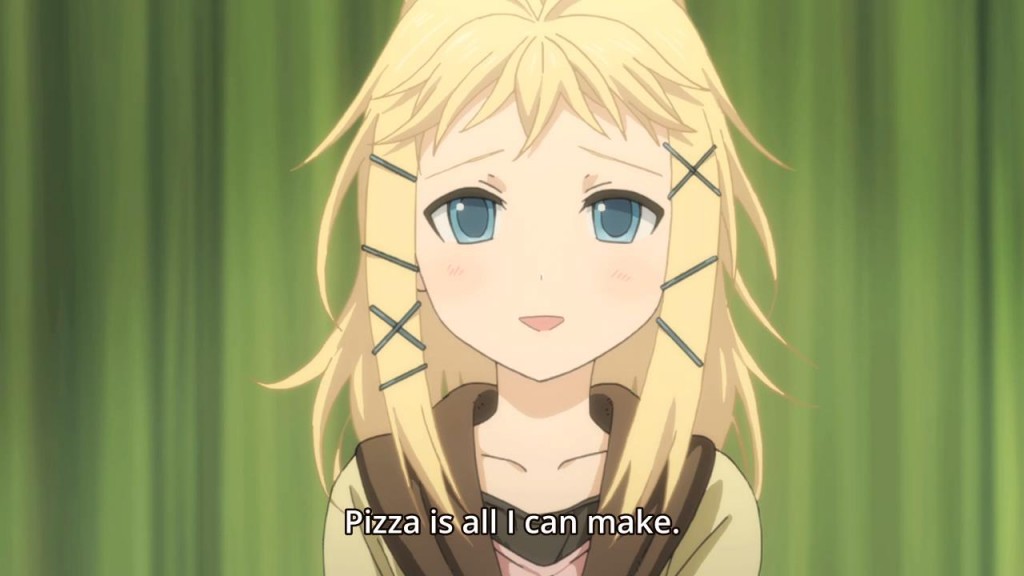 So then we get to the middle of the show, and this is about the only part I enjoyed. Tina Sprout was unfortunately called forth much like Kagetane was, Rentaro had to battle her before he could Nanoha her, but the circumstances, as well as the battles, were actually well played, and put Rentaro on more of the defensive than anything has yet. Tina's character is really the only good character of the show, and that's probably because no effort was put into her, good or bad. She wasn't tarnished by Rentaro and Enju's invincibility star, or had useless dialogue and cup sizes stuffed into her like Kisara, but had nothing else really done for her. She was a puppet made to handle the sniper role on the team and provide rear support. That's when you start to realize that we're just forming a party here for the final boss. The last half of this show is literally gathering the show's best players for a giant raid, in which LEADER SATOMI leads into battle. Really, if the show just ended on what we had in the middle, and shifted a big conflict into a second season, it might've been slightly more enjoyable. But unlike the shows that botch their mid-season endings knowing they have a second season, Black Bullet seems confident that no one will fucking care for another season, and goes for broke in the final quarter.
The last half pretty much devolves back to how it started. Rentaro can't do anything wrong, Kisara jumps in and flashes her sword, tits bouncing, playing the fanservice role, Rentaro's man-crush returns with a cat-girl WHO ALSO DIES, and an assortment of other bullshit characters and scenes occur. The raid boss turns out to be a giant immortal turtle that kills the general in charge, making Rentaro the leader since his rank was artificially inflated for plot purposes early by SAVING THE QUEEN from Tina's failed assassinations. DISOBEY ORDERS. BECOME LEADER. Seriously, I don't need to continue typing out the fact that Rentaro cannot be touched in this show. Everything revolves around him. But after the indestructible turtle is dead, WITH ANOTHER CHARACTER DEAD, the worst part of the show is revealed.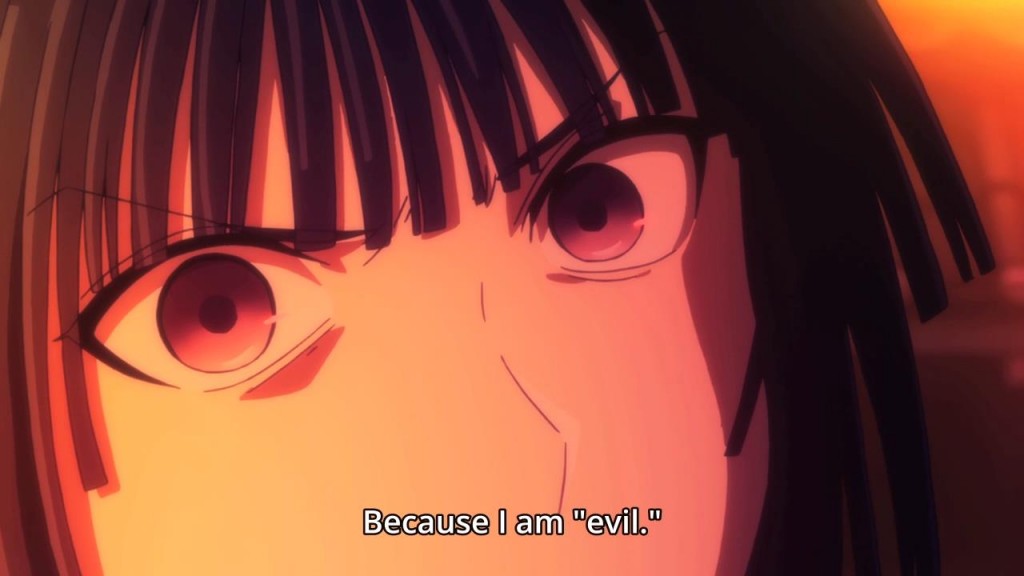 Had Black Bullet ended after the defeat of the monster, I'd have probably written less here and just wrapped it up by saying that it lived up to Guilty Crown's expectations and leave it at that, but that is giving GC too much credit. We're used to bad trainwrecks of shows, and they keep making them because people like re-processed slop. But for Black Bullet to come about-face on us and try to imply that Kisara is the real enemy, that Kisara is the real evil because she killed a family member in cold blood for his actions against her family, I don't even know what to say. Is this a TWEEST ending made to grab the pretentious hipsters and convince them the show is GRIMDARK and edgy, because the fanservice comic relief is actually a murdering bitch? Did our PTSD fanfiction writer suddenly come to the realization that the great evil in this world isn't the aliens, but humanity itself? Willing to sacrifice each other for each other's sake?
Hold up the fucking phone. Back the fun bus the fuck up. I can't handle this. This is too fucking edgy for me. I need an adult.
But come on, Kisara? Really? This is the best you have to throw at our lord and savior, Pope John Rentaro the Fifth? Because I don't think you understand what being the hidden villain means. Is a second season going to have her replacing her brother, and family's footsteps, in trying to doom the world, forcing Rentaro to tank-and-spank her solo, oneshot, hand-behind-his-back, off the board, through the hoop, nothing but net? Do any of you seriously thing because she eviscerated a guy for personal vengeance, that Rentaro didn't agree with, that she'll be some kind of threat? Or will Kagetane take her under his wing and turn her into Mecha-Kisara, Overlord of the Thirteen Prefectures? Can we escalate this any further?
To summarize this all up, Black Bullet has small pockets of potential that are squandered at every turn by a bloated and unworkable story about OP kids fighting trash mobs in the MMO known as "Future Alien Tokyo Big Dance Party 7". Its egotistic main male, squeaky main female, and an assorted cast of people who are not allowed to step out of their shadows, run amok for thirteen episodes in what you could easily end with the ending to Men in Black and call it a day. Another marble on the road.
Title: Black Bullet
Sub Group I Watched: Horrible , Commie
Episodes: 13
Rating (1-10): 6