I've been largely absent from commenting much this season, for a variety of reasons. Even though this was a good season with plenty of good material, I think I just didn't quite thaw from the long cold winter. Hopefully I can turn around the summer a bit and heat things up, especially with what is coming down the pipe for it.
But for now, let's hit up the shows ending this season, starting with the first half of Owari no Seraph, Dungeon ni Deai wo Motomeru no wa Machigatteiru no Darou ka, Yamada-kun to 7-nin no Majo, and Plastic Memories.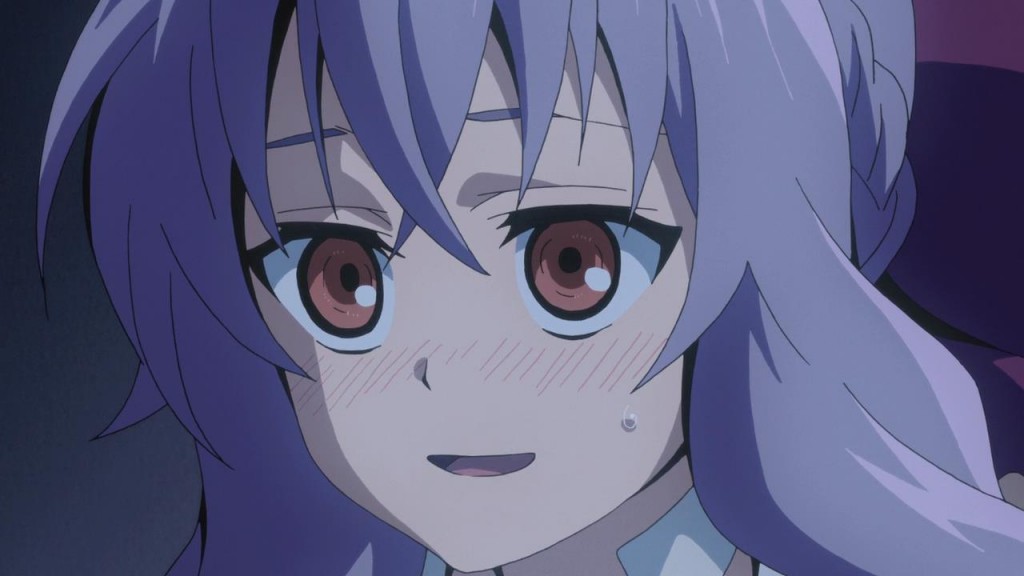 Owari no Seraph
"UNLEASH THE BEAST"
I had some reservations coming in to this show, mainly due to its directorial ties with Shingeki and Guilty Crown, but what ended up coming out of it was actually not that bad, though I think that could be attributed to some decent characters, and Hayami Saori's soothing voice as the sassy Hiiragi Shinoa. The premise was rather generic, guy loses his family to vampires, swears to kill said vampires, one turns out to be a family member made a vampire by super-ultra-powerful-noble-vampire. Thankfully Yuu doesn't go Full Shinn Asuka Mode the whole way through, having some sense and humanity beaten into him often enough to at least keep him a balanced character, at least until he goes BERSERKER MODE ala Eva Unit 01 at the end. Makes sense, obviously.
A second cour has been greenlit for the fall, so we'll see how this one plays out. Rejoice in the fact that unlike previous multi-cour shows that didn't get that memo, Seraph ends the first half neatly enough that provided it opens the second well enough, could be watched as a whole without some awkward "Well why did they not fuck six hot dogs without the buns?" comment?
Answer is, they were the New York Knicks.
Title: Owari no Seraph
Sub Group I Watched: Horrible, Vivid
Episodes: 12
Rating (1-10): 8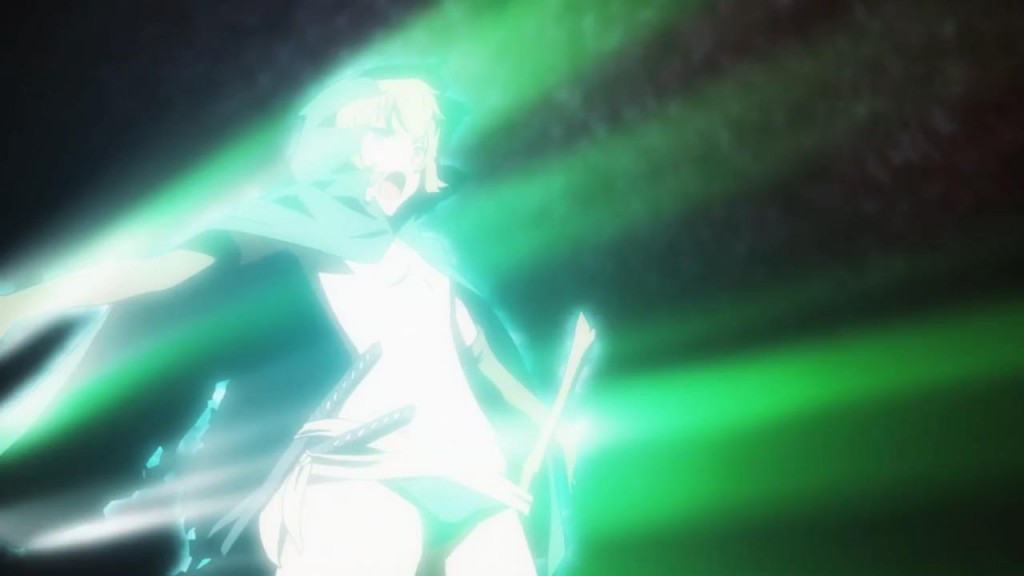 DanMachi
"Torchlight III"
Early-season, this show seemed like a breath of fresh air, and Hestia's boob ribbons, oof. But halfway in, the show started to fizzle. Sure, we got cute-as-buttons Lili, the bar girls, and even Aiz despite her being fairly boring, but the plot itself was just plodding along for a one-cour show. Then, all the sudden, the last few episodes lit up the sky like upcoming Fourth of July fireworks that will make at least one of my dachshunds shit herself. DanMachi turned into an all-out Log Horizon
full raid
, culminating in Bell's victory, and the reveal of a more important plot point of who he is.
The verdict is, JC STAFF could have thrown a lot more in to this and made it shine, but this is par for the course out of light novel territory for them, so they played it safe. Still, like Index, they have a good universe framework, so to make another cour, or even run with another set of adventurers, can be done. Honestly though, I'd be okay if this was a one-and-done. It served its purpose. Though I wouldn't mind more Lili.
Title: Dungeon ni Deai wo Motomeru no wa Machigatteiru no Darou ka
Sub Group I Watched: Horrible
Episodes: 13
Rating (1-10): 7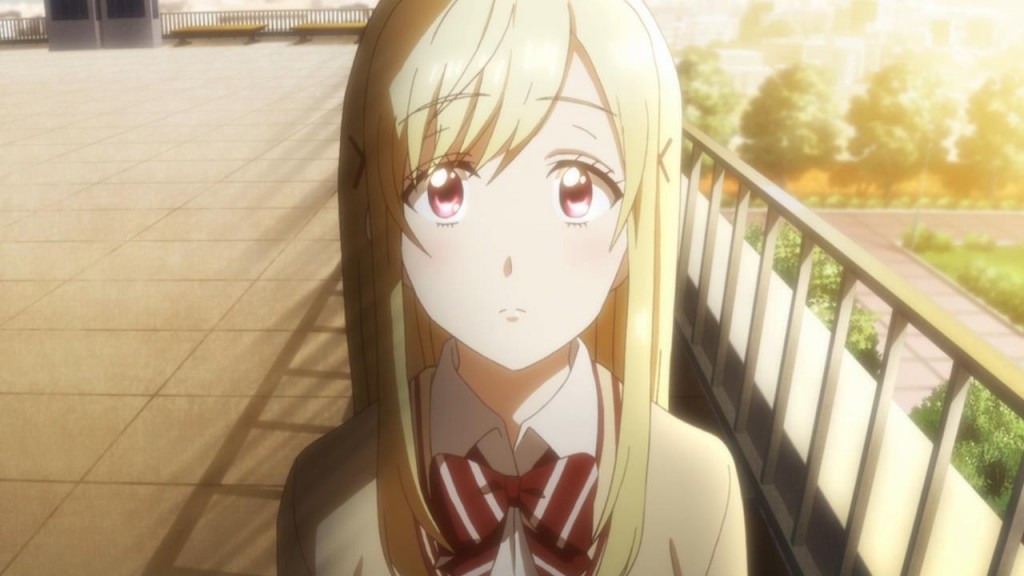 Yamada-kun to 7-nin no Majo
"Remember, remember, the seven witches of November."
I'm just going to skip to the meat here, I enjoyed this show, from start to finish. School comedies are a dime-a-dozen, and school comedies with supernatural elements are also a dime-a-dozen. Some go the harem route, but shows like this manage to avoid going too far down that route by actually fleshing their female characters out to be just a little more. I'm also not much of a SHIPPER and even I was rooting for the YamadaxShirashi finale. I don't want to overexplain this, I simply enjoyed this show, and it's a shame they did not take the eleven volumes of the manga and stretch this out to two cours, but if you can do it in one, and do it well, that's never a bad decision.
Title: Yamada-kun to 7-nin no Majo
Sub Group I Watched: Horrible
Episodes: 12
Rating (1-10): 8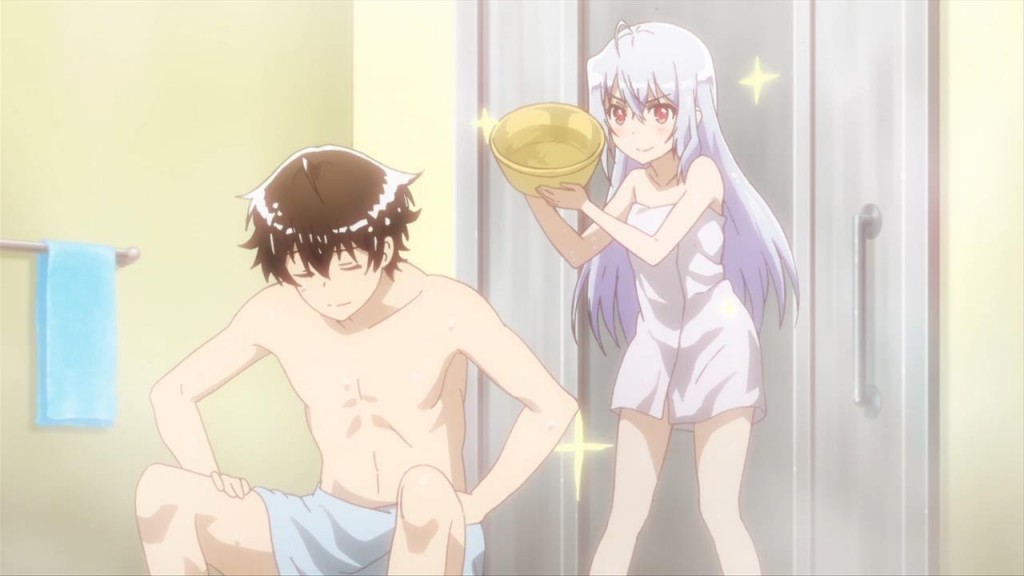 Plastic Memories
"Trigger Warning: Terminal"
Predictably, the final episode was basically one big free-for-all of emotional returns, before sort of just cutting out before you see what actually happens. So did she get the ax? A new OS? Well I guess we'll never know!
Plastic Memories overall was a good show, a decent show, certainly rife with emotional expression, and I imagine it is an allegory for what people with terminal diseases probably think about life, much less what robots might think about life. After seeing Pixar's Inside Out, I'd almost say the two pair well together. One is about internal emotions, the other is acting upon internal emotions. Done. I wrote it all for you, Lasseter. Wait, wrong studio.
Title: Plastic Memories
Sub Group I Watched: Horrible
Episodes: 13
Rating (1-10): 7