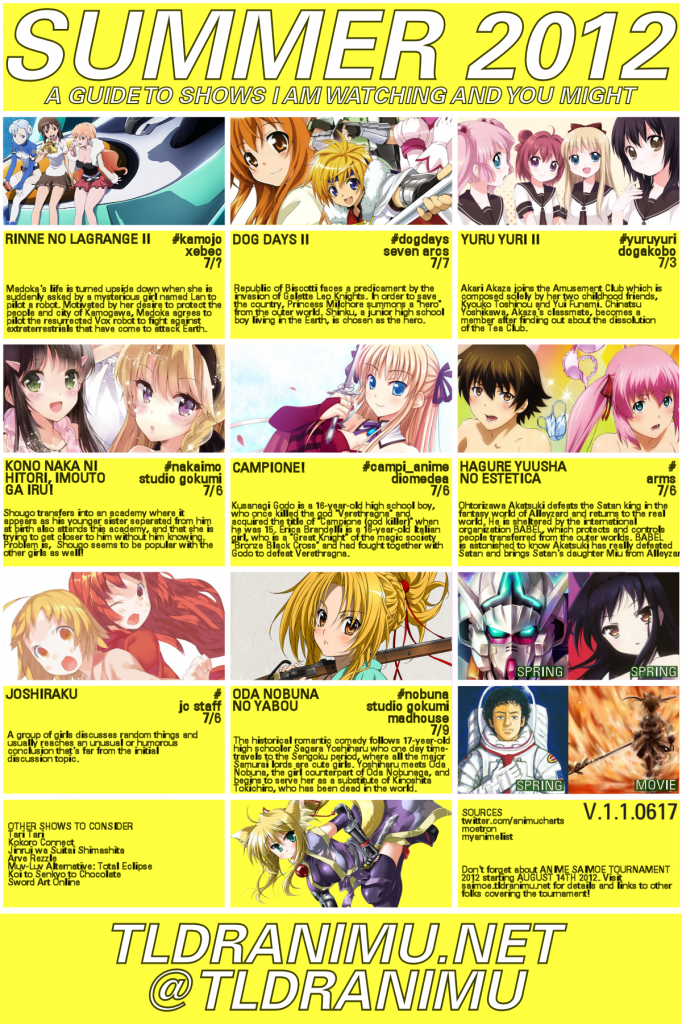 Edit: Updated for air dates except Lagrange. Thanks to AnimeCalendar.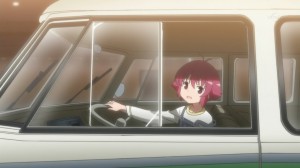 Confirmed
Rinne no Lagrange S2
Dog Days S2
Yuru Yuri S2
Kono Naka ni Hitori, Imouto ga Iru!
Campione!
Hagure Yuusha no Estetica
Joshiraku
Oda Nobuna no Yabou
In the end, I decided to go with only eight new shows this season, with three rollovers from Spring, for a total of eleven shows. With Saimoe coming up, I wanted to keep things open enough to be able to work on that, and frankly, I don't want to have to watch a billion episodes of things to catch up on the weeks I want to slack off.
Really though, if I could only watch one show this season, it would be Dog Days. Say what you want about it, but Yuki is fucking hot, and anything done by the Nanoha people is too cool for school. Speaking of, Nanoha A's movie this summer, my body is not ready for movie-grade Vita.