Version Two of the Spring chart is out, which is more or less dates and minor changes.
Ikkitousen: Xtreme Xecutor – 3/26
I vaguely remember the first and I dunno if there were others, it's labeled as the "fourth" so I dunno, but as I recall, Ikkitousen was action fighting with risque, often outright sexual displays, and pretty damn good as I remember, so this may be worth the watch, though I may need to brush up on the first again.
Frankly, considering I've missed the second and third and barely remember the first, I may sit this one out. I figure by the time it takes me to grab and watch the first three seasons the fourth will be almost done airing.
B Gata H Kei – 4/2
Casual sex partners? 100? Aside from the Clerks joke… wat? This I think I have to see, it may be this season's trainwreck.
Not much new info I could find, but as someone on MAL put, it's a perverted girl and not a guy. My guess is we're getting Chu-Bra from the non-technical side of things. Regardless, fanservice is fanservice, though I doubt we will get epic level tits like LxB.
Angel Beats – 4/3
Aside from being written by KEY, the premise looks semi interesting, Angel battles? It'll probably be serious business action pretty much most of the way through I'd imagine, which would be a welcome change since my last two seasons have lacked much in that department.
I'm sold on the Angel part really, but hey, that's just me.
Ichiban Ushiro no Dai Maou – 4/3
Almost sounds like a different version of Maburaho mixed with Disgaea mixed with… well… any school-life series. Maybe want.
Eh, why the hell not?
Working! – 4/4
Another anime that revolves around food and working in some place. This can either be like Yumeiro, or maybe more like something else I can't quite think of at the moment. Maybe want.
The whole "family restaurant" thing seems to be big with recent anime lately, Saki, Railgun, even older stuff like Initial D, it's like out here where I live, everything revolves around 24 hour diners and Denny's. While I recommend you never make an anime about people who work at Denny's (much less who go there) this should be entertaining, maybe.
Mayoi Neko Overrun – 4/6
Catgirls.
Catgirls.
K-ON!! Season Two – 4/7
Oh come on, it was fun, and you hivemind /a/ haters who were like OMG ANOTHER RUCKY STAR FUKKIN RAGE can die in a fire like it was someone's business. We knew they'd make another, not only to further the name but put them in for another year of Saimoe, only this time Taiga won't be around to beat Yui.
I figure if I can't have my Strike Witches Season Two this season, a K-ON!! is fine too.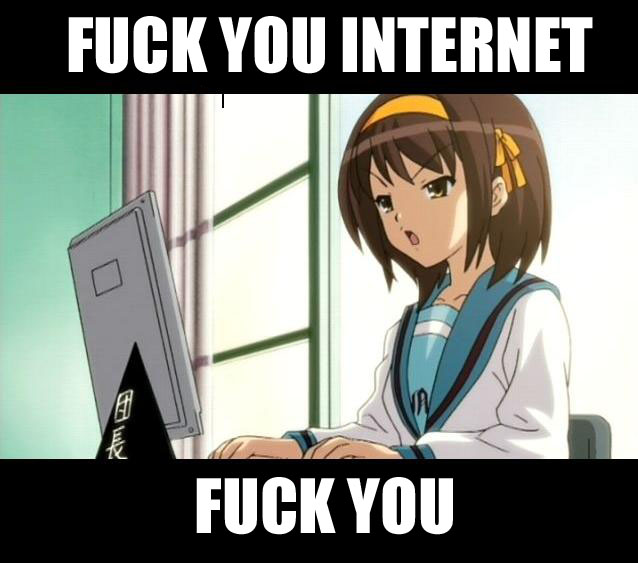 In other news, Funimation recently licensed Baka Test, and while I don't particularly care, it seems that no one has bothered to sub it since that was announced, leave about 3-4 episodes to die. GG fuckers. I know it wasn't THAT notable compared to anything else airing, but I mean, since when did gg give a shit about licenses? Game on fuckers. Christ I need to learn Japanese.
Last but not least Connecticon is coming up in July, 7/9 – 7/11 at the Connecticut Convention Center. Since I live here I figure I may drop in on Friday and/or Saturday to say hi to a few webcomic people I know who will be there and walk around some. Cosplayers better bring their A game, hoping to not be disappoint like Katsucon rather did.