The premieres of the season continue, and it's still firing pretty well out of the gate. Here is hoping to momentum. On deck today is Kantai Collection (KanColle), Dog Days", Rolling☆Girls, Junketsu no Maria, Koufuku Graffiti, and Juuou Mujin no Fafnir.
Last two holdouts are Seiken Tsukai no World Break and Iscua, premiering later in the month. So far, not poised to drop anything, but never say die.
Full disclosure: I haven't had a chance to snap screenshots of my own for these previews, so I am borrowing some from RandomC, Chizumatic, and Sakuraanimes.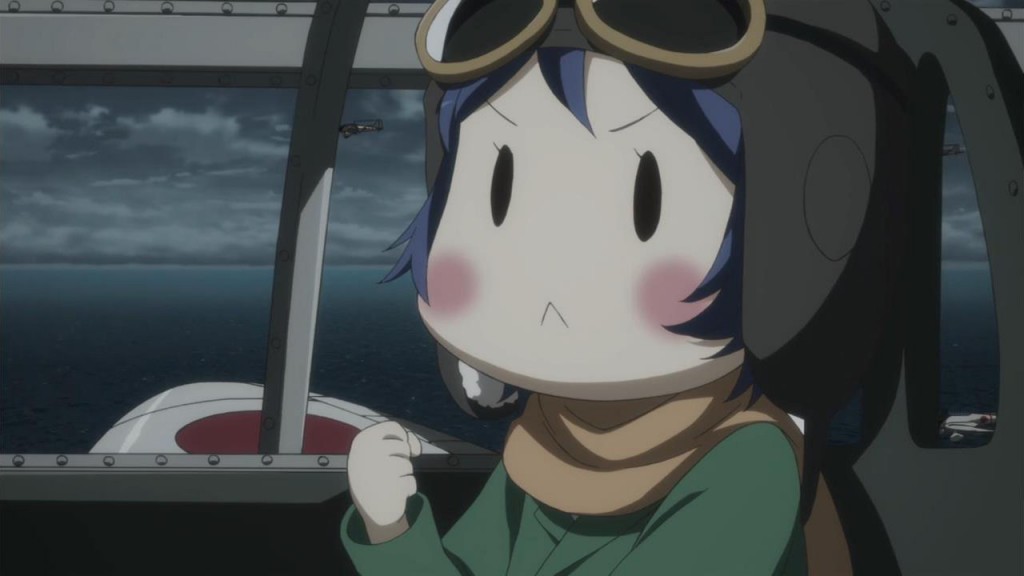 Kantai Collection (KanColle)
"Periscope Down."
From the opening five minutes, you'd almost convince yourself you were watching another season of
Strike Witches
, or at minimum,
Sky Girls
. To the everyman, it just seems to be another show about girls outfitted with tech fighting BIG BAD on the water.
Fortunately, I at least am aware of the same-name game that has been popular among my Twitter feed-folk for some time now. I did briefly look into trying to play myself, but that whole process for getting in seemed to elude me, and I sort of lost interest in trying. So if you're more familiar with the franchise and want to view this show through that lens, there are more knowledgeable sources for you to get your fix from.
Speaking from my angle though, I am liking what I see thus far. Decent visuals, decent 3D that at least tries to blend well, unlike Arpeggio, and a decent character set. Lacking the familiarity with each ship-girl, I have no reference point to start with, but I found myself enjoying the little touches, like the assembly of their gear pre-launch. It felt very Portal-eqsue from the multiplayer portion of Portal 2 where the bots are disassembled and assembled in-transit. The rotating nameplates and chains as they get their gear, also fun. Launch sequences are pretty integral to any show that involves going out in a mech, plane, ship, or otherwise, and Strike Witches set the minimum for that. It can only get better from there.
Overall, good presentation, and definitely a lock for the season so long as they don't lose their spaghetti on the first quarter of the show.
First Rating: 7
Sub Group: Horrible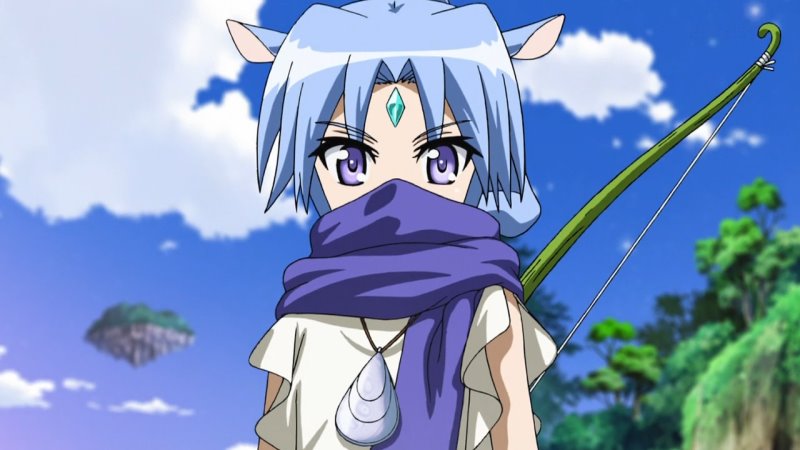 Dog Days"
"The Amazing Race: Season 3"
httpss://twitter.com/CirNobar/status/554304479869546496
Apparently I never properly reviewed the second season, so I guess I sort of have to summarize it now. Dog Days is Nanoha minus Nanoha, combining everything Nanoha was good for in setting and character-building, but lacking the central character with which Nanoha was good for, which is a shame really. Cinque isn't a terrible character by any means, but after the first (superior) season, with Rebecca and Nanami creeping in, it started getting a little silly, trading some of that thoughtful edge for one-shot episodes and subtle fanservice. You could easily swap Cinque with his long-lost British sister and probably maintain complete continuity.
But characters, characters, characters, and there are a lot of them, but the important ones are "Droopy Dog" Éclair, Leonmichelli, Millhiore, Ricotta, and most importantly, Yukikaze. From the first episode, it looks like this season will focus on dragons, which is either going to lead to a fourth kingdom (and hero) or just another conflict a la first season. If they could recapture some of that grit from the first season, I'd be content. Still, I'll probably enjoy this just for being Dog Days, because only I can love furries while having a disdain for the culture in real life.
First Rating: 8
Sub Group: Horrible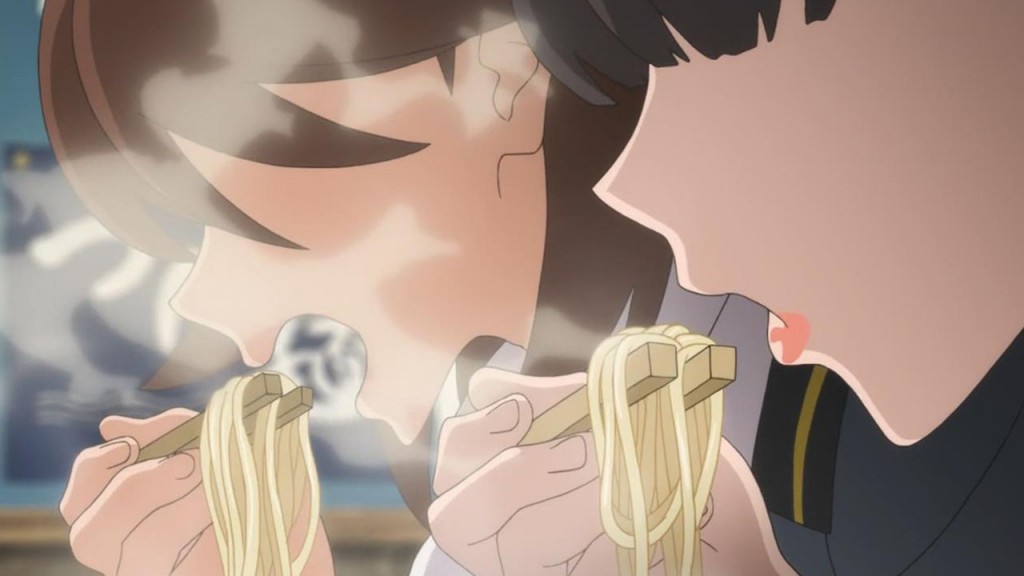 Rolling☆Girls
"Vroom-La-Vroom"
As best as I can figure, when Shingeki proved to be more lucrative than initial expectations, Wit decided to
up the ante
and pull a Full Trigger on
Rolling Girls
, which seems to borrow most of
Kill la Kill
's premise and slap some management layers inside each gang, in classic motorcycle gang fashion. It's difficult to tell if there is magic or anything supernatural involved here, but high-flying theatrics and flashy battle scenes seem firmly in-place here. My only regret is this being a Funimation title means unless someone besides Horrible is releasing, I'm stuck with shitty hard-subs. Which is always disappointing.
First Rating: 7
Sub Group: Horrible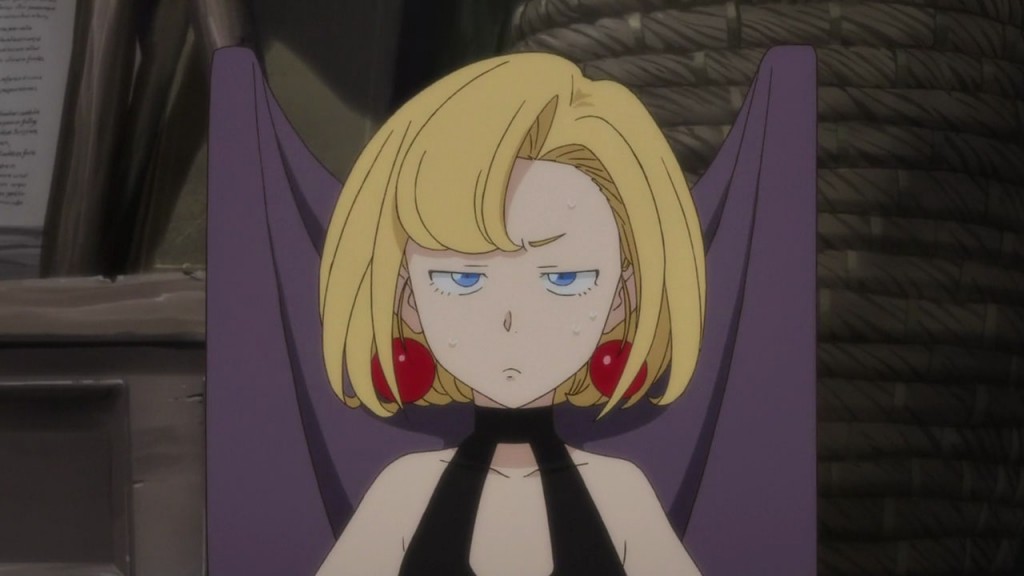 Junketsu no Maria
"Probably not Hocus Pocus."
So let me get this straight, a virgin witch, France's Hundred Year War, and dragons? Okay, interesting. But innuendos and lewd jokes alongside crazy magic and romantic undertones? Alright, I'll bite. It's got potential, and the visual style is very IG/Bandai, so decent enough to warrant a few more episodes. At least it's not a LN adaptation, so that's a start.
First Rating: 7
Sub Group: Horrible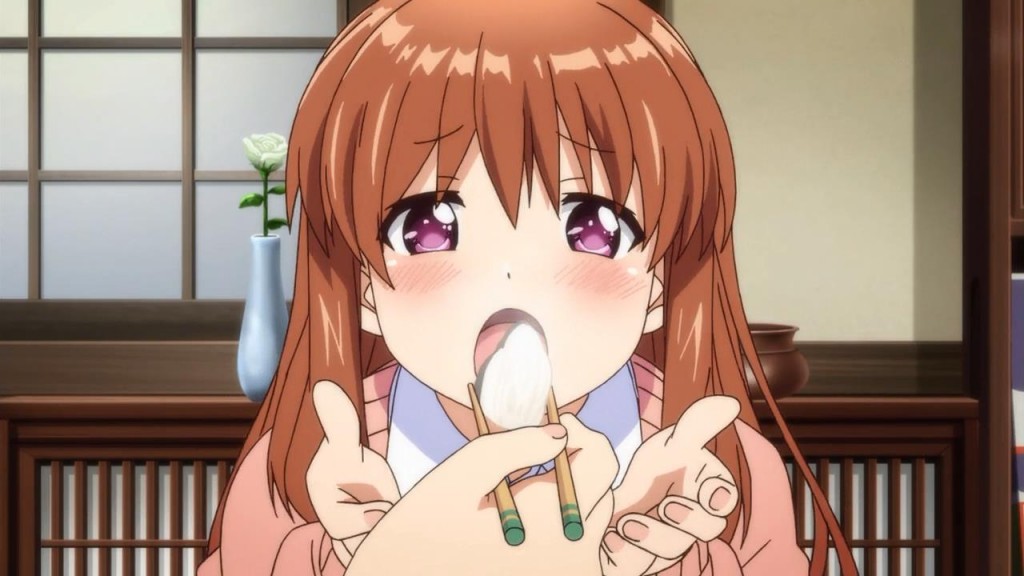 Koufuku Graffiti
"Iron Chef doing cute things."
I'm not quite sure I
share the same enthusiasm
for SHAFT's entry this season, but I also don't think I'll be burned by any higher expectations either. I don't shy away from food, and I am often found watching Food Network shows when not watching anime or reruns of
American Dad
, so a slice-of-life about food with cute girls isn't a turn-away. That said, nothing can probably touch
Yakitate! Japan
for me as a food-based series, so unless you've got Koyasu Takehito voicing someone handing out REACTION.GIF to each meal, you're sadly just doing the anime-equivalent of posting your food to Instagram. Hashtag, Doingitwrong.
First Rating: 7
Sub Group: Horrible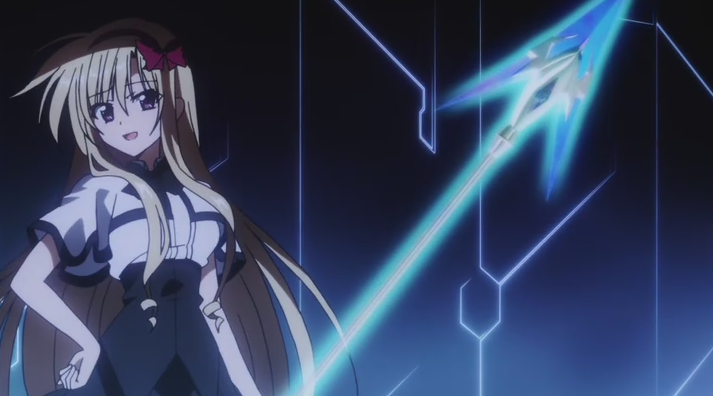 Juuou Mujin no Fafnir
"Too many D jokes, too little time."
If we're talking
the weakest link
of the season, this show is it. If you thought Mahouka was absurd, this show won't help assail you of your disappointment. The three damning factors is the fact that it is another brother-sister pair, he is a
irregular
, and he was involved in the military before coming to the school. Yeah, real original guys. Do me a favor, Diomedia, scrap this bullshit, and make another goddamn season of Mondaiji. We don't need more of this shit.
First Rating: 5
Sub Group: Horrible