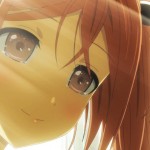 Every season we get some real gems of shows, the sort that reel us in with that whole shiny warm feeling that it will placate all of our pleasure zones and deliver maximum performance with minimal effort. Unfortunately, eight times out of ten, that minimum effort typically translates to minimum performance and a box full of turtles, and not the mutant kind that eat pizza and remind you that things are, like, totally radical, dude. No, we cannot be that lucky.
And then there is Black Bullet. Black Bullet is the anime that you wish had the foresight to abort while it was still in the womb, but since you work for Anime Hobby Lobby, someone else made that decision for you to keep the fucking thing, and let it eat thirty years worth of science fiction, fantasy, and human survival media, only for it to shit out into one unintelligible mess.
Yep, I need an entire post for this. Challenge accepted.
…