I've been slacking at updates, inbetween work, Starcraft 2, and Saimoe shit to get a proper post up here on what has gone down in Fort Triangle. So without delay: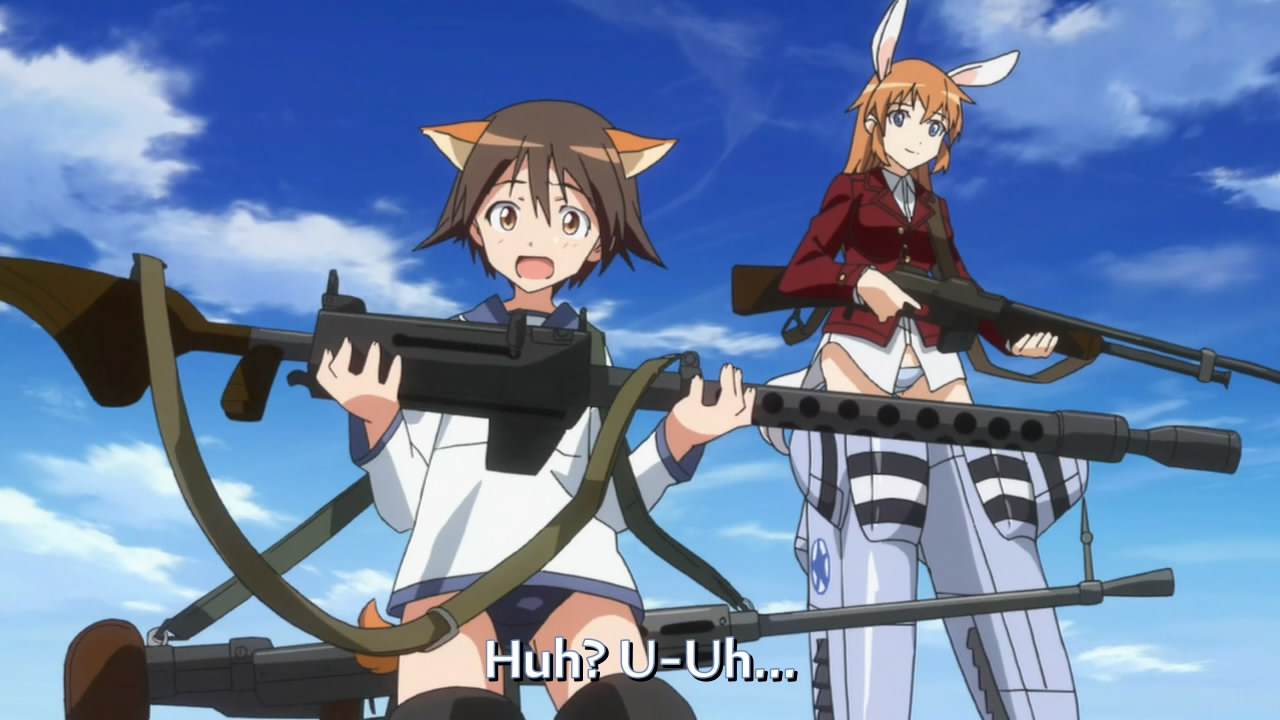 Strike Witches 2 05 takes us to the series' version of Rome, in the classic "military girls goes shopping" episode that ends in the classic "I accidentally met the princess", which works out for Lucchini since she spent all their food money during her Tour of Rome, fortunately when you save the day and give her the view of the city she's never had, crates of supplies are easy. Still, Pantsu Witches continues to not disappoint, and Hartmann sure needed an alarm clock.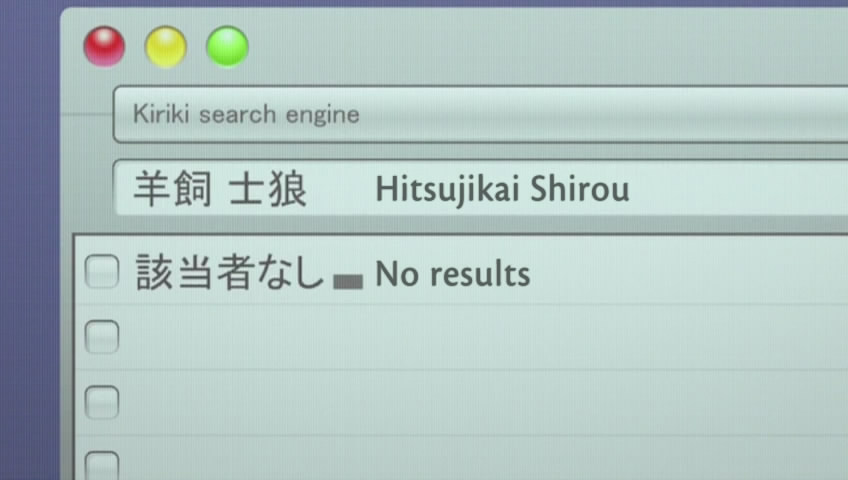 Ookami-san 06, good to see Mazui continuing on as apparently someone squat-licensed it no doubt and it disappeared of AS. This episode mostly goes into Ookami and B.B Hood's pasts, revealing how they came to be friends and tiny was able to tame the tiger. Nothing of merit advances in the plot, other than a vague internet search as seen above. Not sure how this Mid-Boss will play, seeing as how he plays a part in her past.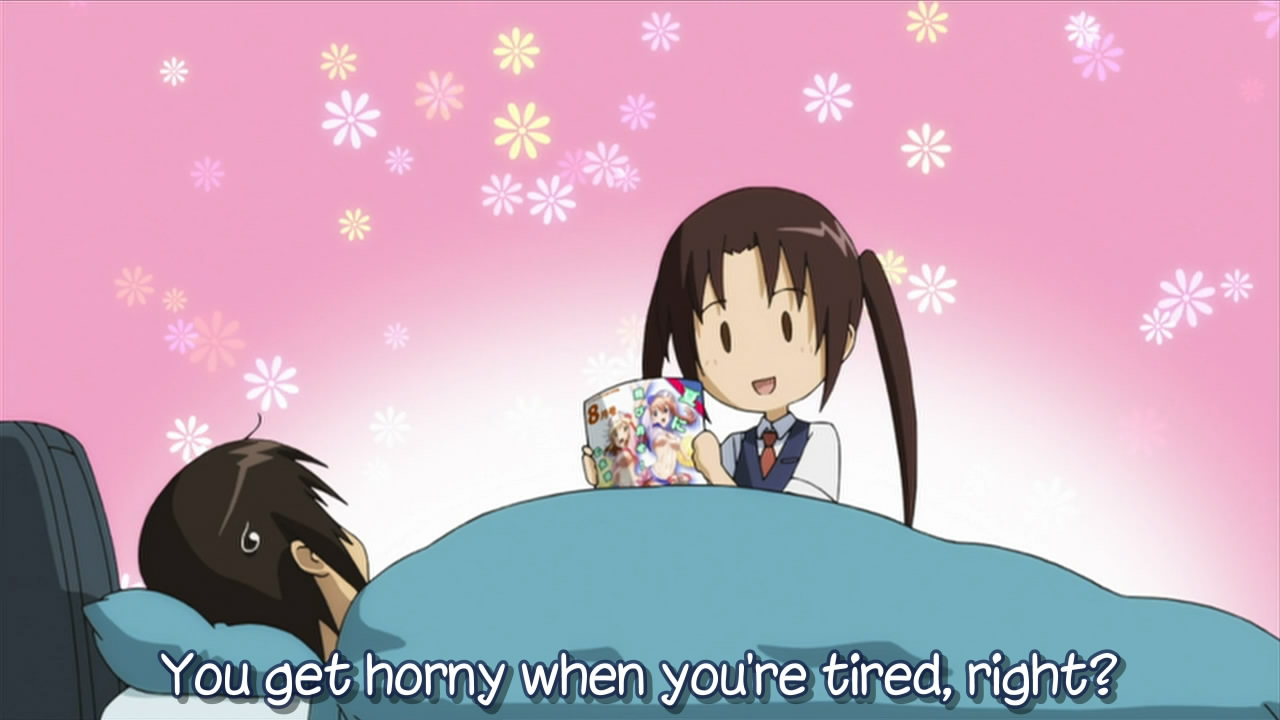 Seitokai Yakuindomo 05, honestly, every review of this is going to be the same more or less, this show does not deviate from a series of random sex-related punch-line jokes separated by bumps. I find I end up skipping around the episode before simply killing it. It's humorous, but it's not really capturing my attention. Don't be surprised if it gets dropped.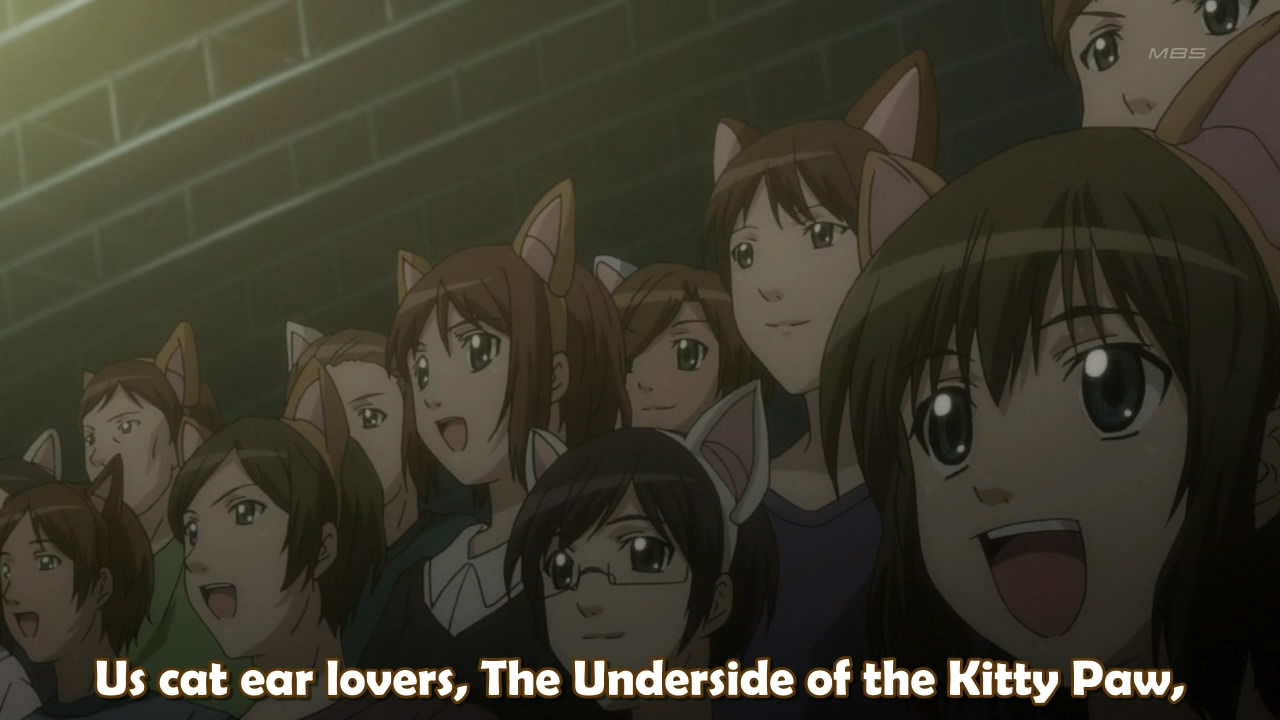 Asobi ni Iku Yo 04, this series really gives me that Full Metal Panic vibe, where it's all funny and cheesy on the outside, but serious business, gun battles, and crazy little robots. Honestly I am liking where this is going so far, and I know it contains more tit and gun fanservice than your average bear, and that all of you moe haters are going to be haters, but I'll don my best trollface when I tell you "CAT GIRLS ARE THE NEW MOE!" followed by "…u mad?"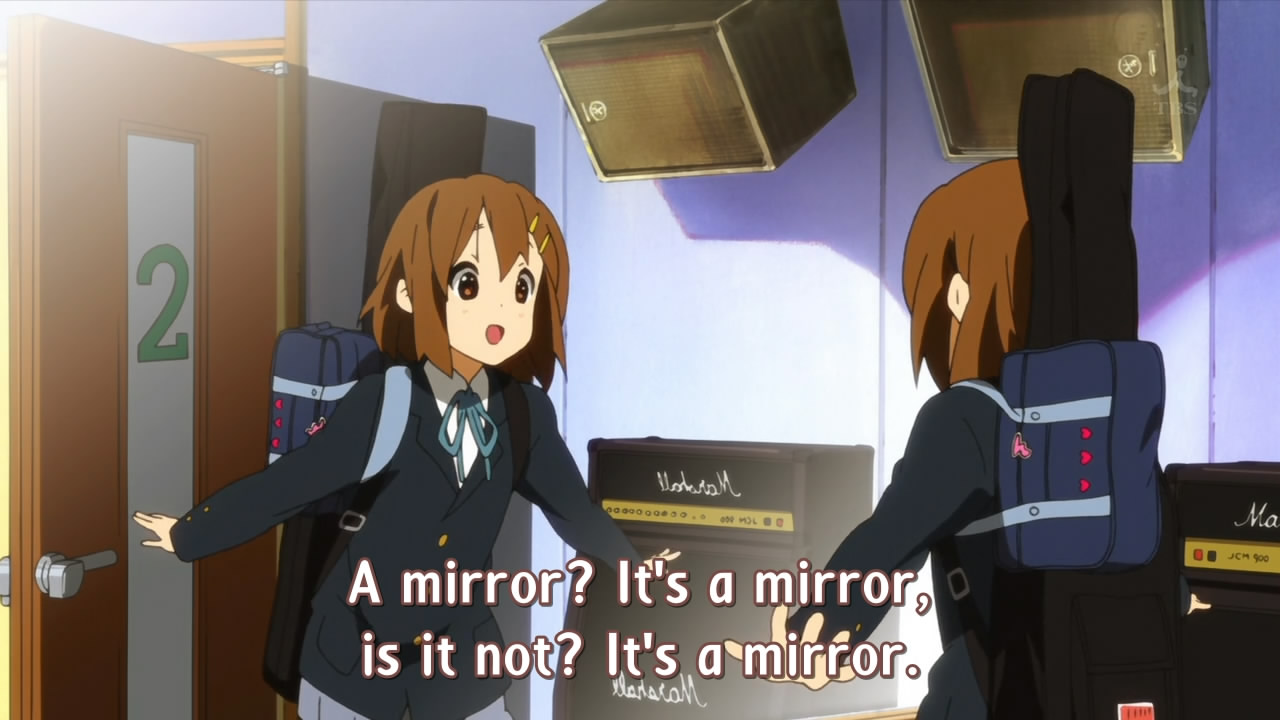 K-ON!! 17 is like every other episode, when they do things, eat cake, drink tea, and talk about playing, but not actually play. This episode depicts how they won't play when they don't have a room to play in, ending in Yui figuring out just how much she depends on Ui, long enough to write some inspiring lyrics. If I smoked weed, this would be the series I'd watch.
---
3 days down and many more to go in Saimoe 2010 and if you've noticed the sidebar to the right, all of my links are up and the pages are updated daily. I have the recap written up and ready to go on Saturday as soon as I pull results from the next two days, including Nanoha on Saturday. Good times. Slightly disappointed that some HM's I had in were beaten pretty badly, Big Tits McGee from Ladies x Butlers only got 69 votes, getting crushed pretty good in her match. I'm slightly annoyed Clannad is still in this year, but then so is Hayate and Shana and I didn't think Hayate had anything out this past year, while they seem to release at least one Shana-related thing to keep her in each year, five years now.
Anyway, that's a wrap. See you Saturday.